General informations
Inserted in the archipelago of the Ionian islands, Lefkada is a picturesque and peaceful island. The homonymous capital of the island, offers characteristic panoramas with multicolored wooden houses and cultural highlights such as the ruins of the prehistoric city and the circular tombs. The fishing villages built along the sea on the western pebble coasts are extremely picturesque with transparent and crystalline waters.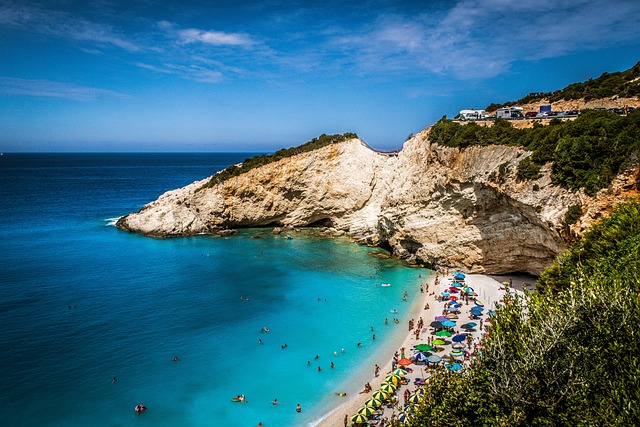 Sea

For life by the sea you will surely have the desire to know the main beaches on the island of Lefkada. In the northern part we find the beaches of Gira, Kastro, Mili, Aghios Giannis, while to the south the beach of Agriofili and the gulf of Vasilikis, to the east Nikiana, Nydri, Vlichos and Mikros Gialos while in the west Pefkoulia, Avali, Megali Petra, Gialo, Kaminia, Gialou Scala, Vasiliki, Aghios Nikitas, Kathisma, Mylos, Egremni.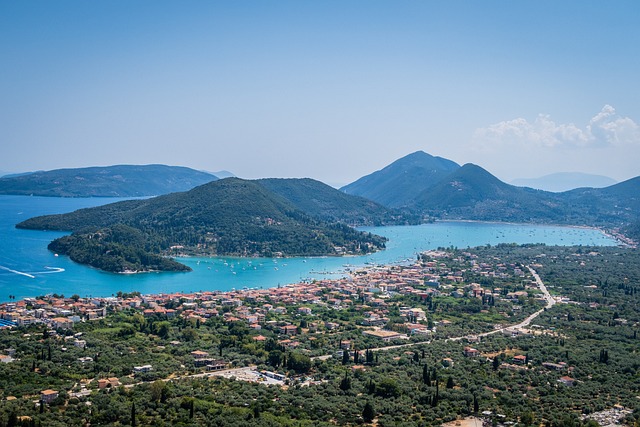 Communications

We remind you that the island of Lefkada is connected to the mainland therefore you can also use the intercity lines of buses of the company KTEL of Athens which makes daily connections with Athens and Thessaloniki. For further information, you can directly contact the KTEL offices in Athens on the telephone number 0030 210-5150108 or in Thessaloniki 0030 2310-595439 or directly in Lefkada 0030 26450-22364. For those who prefer the plane, remember that the Greek airline Olympic Airlines has frequent flights from Athens to the island of Lefkada. The local airport is about 25 km from the capital of Lefkada. As regards maritime connections with hydrofoils and ferries, it is present a shipping line with itinerary Nydri-Kefalonia-Zante-Ithaca-Mitikas.
Airport
Security
There are no particular security problems on the island, just in case, the telephone number is indicated from the Tourist Police tel.0030 26450-26450

Location
The main places to visit are: the capital Lefkada with its multicolored houses and the main local port, followed by the urban centers of Karia and Athani located in the hinterland, finally the major tourist resorts by Nydri, Vasiliki, Vlicho, Geni, Nikiana, Poros, Mikros Gialos, Lygia and Kariotes the latter located in the eastern part of the island.

Culture
There are also numerous historical finds, monuments and museums to visit on the island of Lefkada, in the capital we remember, the Fortress of Aghia Mavra, built in 1300 AD. the Monastery of Panagias Faneromenis, built in honor of the Madonna, the Archaeological Museum, the municipal library, the 'Charamoglios' Library, the Historical Archive, and the wonderful lagoon. In the urban center of Athani, the remains of the Temple of Apollo, the Folklore Museum 'Maria Koutsochero' in Karia, finally in Nydri the Folklore Museum, the prehistoric city, the Caves of Nimfon and nearby the waterfalls and the ravine of Dimosariou.

Related topics - Ithaca Kythera Malpensa Airport Lefkada