Archipelago
The archipelago of the Ionian islands consists of seven major islands called, Corfu , Paxoi, Kefalonia, Zakynthos, Ithaca, Lefkada and Kythera, located along the western coast of Greece and due to their characteristics they recall the adjacent Italy. Together the Ionian Islands form a region of Greece and four provinces. Geographically they are predominant mountainous and have a warm, dry climate. The gradual tourist development has allowed the creation of efficient equipped hotel structures. Each island has its own culture and culinary tradition, in which European influences blend. Among the places to visit we mention the numerous monasteries located on the slopes of the mountains, the Venetian-style bell towers, the intact villages, the ancient olive groves, the local wines famous all over the world. Do not miss the white sandy beaches and the crystalline sea with its characteristic blue colour.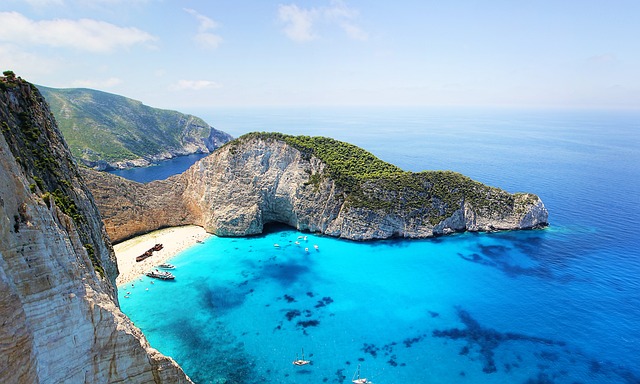 Ionian islands

By now all these islands have already been discovered by tourists like all the others in Greece, even the tiny Meganíssi. The island of Corfú, made up of a landscape of beautiful wild flowers and cypresses, it is considered by many travelers to be the most beautiful island in Greece. The city amazes the visitor with its two fortresses, its narrow streets called "kantounia", the tall houses, the arcades, the Venetian building of the Town Hall, the church of the patron saint of Aghios Spiridon. Corfu is a small paradise on earth with flowered courtyards and balconies equipped with artistic gates. Splendid and characteristic crystalline waters distinguish the northern coasts and stretches of territory between Paleokastritsa and Kanoni as well as Achilieion up to Pontikonissi, with picturesque bays and a rich vegetation that reaches down to the sea.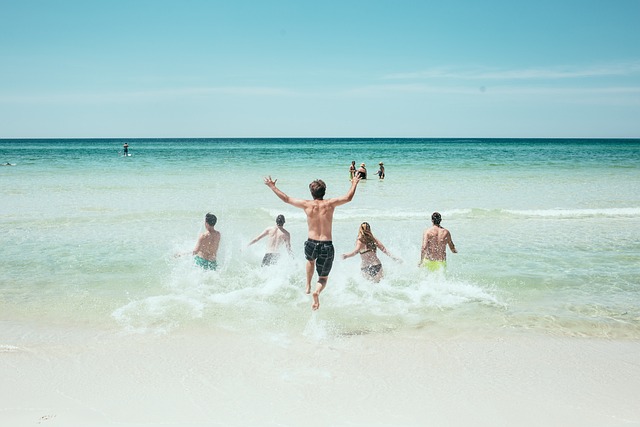 Tourism Greece

Ideal to find some of serenity and rest is the small fantasy world of the island of Paxoi, a true haven of tranquility covered with woods. The rocks are wonderful white and the splendid coasts with transparent waters with small gulfs and sea caves. The picturesque village of Gaios is characteristic for the beautiful houses and small streets. To visit the old windmill and the Venetian fortress, the sea cave of Ypapanti which together represent the attractions of the island.
Vacation Greece
Another wonderful island is Lefkada, with the western coasts craggy equipped with immense beaches while the eastern part is formed by regular coasts rich in vegetation surrounded by a blue sea. The capital of the island is Lefkada, a picturesque and peaceful urban center formed with characteristics multicolored wooden houses. To visit the Venetian castle and the Faneromeni monastery, the ruins of the prehistoric city, the circular tombs and the picturesque fishing villages located along the western pebble shores with beautiful crystal clear waters.



Kefalonia.
For the extension of its territory Kefalonia, also called the island of contrasts, is the largest of the Ionian Islands. The urban center of Argostoli is the capital, famous for its natural underground channels called katavothres. In fact, in this place the sea water penetrates the soil to reappear on the surface creating this rare phenomenon geological. Among the most important places to see we mention the deep lake cave Melissani lake, the cave of drugged, full of stalactites and stalagmites, the splendid little port of Fiscardo and as a whole the picturesque landscape of the verdant craggy cliffs bordered by the deep blue sea and the villages made up of stately homes and small farmhouses.

Ithaca
Its greatest fame comes from the stories of Homer's Odyssey. Overall, the island of Ithaca it turns out small and mountainous with lovely bays, beautiful beaches and quiet villages. The western part of the territory is steep, while the area located to the east slopes gently towards the sea and is very green. A visit is recommended during excursions of the medieval monastery of Taxiarchon and the magnificent caves in the area.

Zakynthos and Kythera
The emerald sea surrounds the triangular surface of Zakynthos the southernmost island of the Ionian. There are many sandy beaches equipped with a clear and calm sea frequented by sea turtles of the Caretta-Caretta species. To visit the urban center of San Dionisio patron saint of the island, the small picturesque villages, the squares, the churches and the Venetian castle. Located in the extreme southeast of the Peloponnese, Kythera and full of vegetation with numerous beaches bordered by clear waters, castles, monasteries and churches to visit during your stay.

Related topics - Related topics - - Ithaca Kythera Lefkada saronic islands malpensa airport islands of greece