Airlines Malpensa Airport
Flights
Among the major airlines operating at Malpensa airport in Milan are AirBaltic, Aer Lingus, Air Malta, Air France, Air One, ITA Airwais, Austrian Airlines BA Cityflyer, blu-express, British Airways, Brussels Airlines, Carpatair, easyJet, Iberia, KLM, Lufthansa, Meridiana Fly, Shannon Air International, SAS Scandinavian Airlines, Sky Wings, TAP Portugal, Volare Airlines and Sicilian Wind Jet.
ITA Airwais
Active since November 2020 for the exercise of the activity in air transport sector, ITA Airwais is a company wholly owned by the Ministry of Economy and Finance. Among the major Airline companies ITA Airwais operates numerous flights in domestic connections and between Milan and the main Italian and European cities.

Easy Jet

Worthy of importance for the numerous flights and passenger traffic in transit at Malpensa airport are also the airlines British Airways, KLM, Lufthansa, Meridiana Fly, Air One, Wind Jet and the Spanish Iberia. From Terminal 2 of the Easy Jet Milan airport with its Low cost offers, it has established itself on the market for the cheapness of flight costs, earning the record as the third largest low-cost airline in the world by number of passengers carried.
Cheap flights
From Malpensa Airport easyJet operates flights to Agadir, Alghero, Amsterdam, Athens, Barcelona, Bari, Berlin-Brandenburg, Bordeaux, Brindisi, Brussels, Cagliari, Casablanca, Catania, Kefalonia, Copenhagen, Corfu, Dubrovnik, Edinburgh, Heraklion, Ibiza, Kos, Lamezia Terme, Lyon, Lisbon, London, Madrid, Malaga, Malta, Marrakesh, Mykonos, Naples, Olbia, Palermo, Palma de Mallorca, Paris-CDG, Porto, Prague, Rome-Fiumicino, Thessaloniki, Split, Toulouse, Zakynthos. .
Some of the aforementioned airlines operate Codeshare flights, an agreement between airlines in which a carrier markets a service by placing its code on the flights of another carrier, in this way 2 identification codes of the flight of a single aircraft are entered.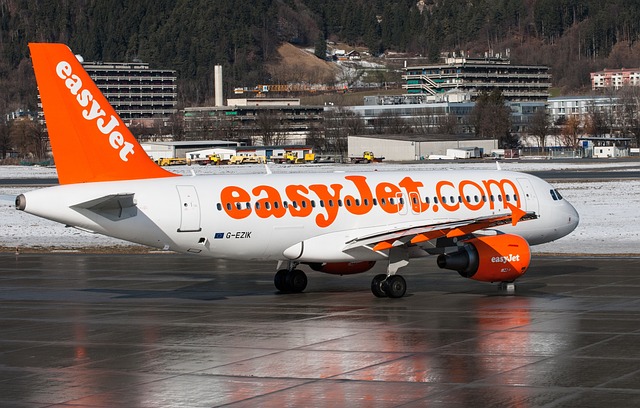 AIRPORT TRANSFERS


From Terminal 1 satellite A, airlines operate flights to and from Malpensa Airport I'm from Milan,
Aegean Airlines with flights to Athens, Heraklion, Mykonos, Santorini.
Air Berlin to Berlin-Tegel, Düsseldorf, Munich, Stuttgart.
Air France to Paris-CDG.
Régional for Lyon, Nantes, Toulouse.
ITA Airwais with destination Ibiza, Lyon, Palma de Mallorca, Paris-CDG, Rome-Fiumicino.
Air One to Alghero, Bari, Brindisi, Catania, Corfu, Heraklion, Lamezia Terme, Mahon, Naples, Olbia, Palermo, Trapani, Olbia, Rhodes.
Air Alps destination Salerno.
Air Malta with destination the island of Malta.
Austrian Airlines to Vienna.
Air Baltic to Riga.
Blue1 for Helsinki .
Brussels Airlines with flight offers to Brussels.
Czech Airlines to Prague.
Darwin Airline to Foggia.
Denim Air with Oristano meta.
Estonian Air to Tallinn.
Finnair flies to Helsinki.
Germanwings for Cologne, Bonn, Hanover.
Iberia to Spain with destination Madrid.
Icelandair to Reykjavík.
KLM with destination Amsterdam airport.
LOT Polish Airlines arriving in Warsaw.
Lufthansa destinations Frankfurt, Munich, Düsseldorf, Hamburg.
Air Dolomiti to Munich.
Contact Air to Stuttgart.
Eurowings with destinations in Hamburg and Düsseldorf.
Luxair with arrivals in Luxembourg.
Malév Hungarian Airlines to Budapest.
Niki towards Vienna.
Norwegian Air Shuttle in Oslo.
Ryanair with flights to Brindisi Cagliari, Catania, Palermo, Krakow London (Stansted), Romania Bucharest, Malta, Barcelona, Vienna And Brussels (Charleroi),
SAS in Copenhagen and Oslo.
Skybridge AirOps for Perugia.
Swiss arrives in Zurich-Kloten.
SkyWork Swiss Carrier in the Swiss city of Bern.
TAP Portugal to Lisbon and Porto.
Transavia to Rotterdam.
Twin Jet to Geneva-Cointrin and Marseille.
Vueling destination Spain with flights to Barcelona, Bilbao, Valencia.
Wind Jet destination Sicily in Catania and Palermo.
Seasonal flights are operated by:
Blu-Express to the islands of Lampedusa and Pantelleria.
Meridiana Fly destinations Cagliari, Olbia.
Vueling with summer flights to Ibiza and Palma de Mallorca.


From Terminal 1 satellite B of Aeroorto Mapensa the Airline companies that operate scheduled flights are
Aeroflot for Moscow.
Aerosvit Airlines, Odessa.
Afriqiyah Airways , Tripoli.
Air China , Beijing-Capital, Shanghai-Pudong.
Air Italy destination Brazil to Fortaleza, Maceio, Natal, Nossi Be, Recife, Salvador de Bahia.
Air Mauritius , Mauritius.
Air Moldova , Chisinau.
Air Seychelles , Mahé.
Air Volga , Krasnodar-Paskovsky.
Albanian Airlines , Tirana.
Ita Airwais, Delhi, Miami, Moscow-Sheremetyevo, New York-JFK, Seoul-Incheon, Tokyo-Narita.
operated by Air One , Cairo, Tirana, Tunis.
American Airlines, New York-JFK.
Atlasjet , Antalya.
Azerbaijan Airlines , Baku.
Belavia Belarusian Airlines , Minsk.
Belle Air , Tirana.
Blue Panorama Airlines , Cancun.
operated by Blu-Express , Istanbul-Sabiha Gökçen.
British Airways, London-Heathrow, Manchester.
Bulgaria Air , Sofia.
Cathay Pacific , Hong Kong-Chek Lap Kok.
Continental Airlines, Newark.
Cyprus Airways , Larnaca.
Delta Air Lines, Atlanta, New York.
Egyptair , Cairo.
El Al , Tel Aviv.
Emirates air route to Dubai.
Ethiopian Airlines , Addis Ababa.
Etihad Airways , Abu Dhabi.
Flybe with Birmingham, Manchester.
Gulf Air to Bahrain.
Iran Air to Tehran.
Jat Airways arrives in Belgrade.
Jet Airways, Delhi.
Jet4you , Casablanca.
Korean Air , Seoul-Icheon.
Libyan Airlines to Tripoli.
Meridiana Fly to the airports of Chisinau, Colombo, Dakar, Cairo, Male, Mauritius, Mombasa, Sharm el-Sheikh, Tel Aviv, Tenerife-South, Zanzibar.
Middle East Airlines to Beirut.
Neos to the cities of Cancun, Kos, Majorca, Marsa Alam, Mombasa, Sharm el-Sheikh, Zanzibar.
Oman Air Muscat.
Pakistan International Airlines Islamabad, Lahore.
Qatar Airways Doha.
Rossija Airlines , St. Petersburg-Pulkovo.
Royal Air Maroc , Casablanca, Marrakesh.
Royal Jordanian , Amman.
Saudi Arabian Airlines , Jeddah, Riyadh.
Singapore Airlines , Singapore.
SriLankan Airlines , Colombo.
Syrian Arab Airlines , Aleppo, Damascus.
TAM Airlines , Sao Paulo-Guarulhos.
Thai Airways International , Bangkok-Suvarnabhumi.
Tunisair , Djerba, Monastir, Tabarka, Tozeur, Tunis.
Turkish Airlines , Antalya, Bodrum, Istanbul-Atatürk.
Ukraine International Airlines , Kiev-Boryspil .
United Airlines, Newark.
Uzbekistan Airways , Tashkent, Urgench.
Seasonal flights,
Aer Lingus to Dublin
SunExpress to Antalya, Istanbul-Atatürk, Izmir.

The EasyJet airline operates from Terminal 2 of Milan Malpensa Airport, offering destinations Agadir, Amsterdam, Athens, Barcelona, Bari, Berlin-Schönefeld, Bordeaux, Brindisi, Bristol, Brussels, Bucharest-Otopeni, Cagliari, Casablanca, Catania, Copenhagen, Corfu, Ibiza, Lamezia Terme, Lyon, Lisbon, London-Gatwick, London-Luton, London-Southend, Madrid, Malaga, Malta, Marrakesh, Mykonos, Naples, Olbia, Palermo, Palma de Mallorca, Paris-CDG, Porto, Prague, Rome-Fiumicino, Thessaloniki, Split, Stockholm-Arlanda and Toulouse.
Seasonal flights to spain are made with destination Menorca during the months of July and August, Heraklion, Dubrovnik, Rhodes, and Santorini.