Flights
Among the airlines present in Europe, Air France is the largest and fourth in the world by number of passengers carried.
Founded in 1933, the airline mainly deals with passenger transport performing about 1800 flights daily, covering 189 destinations in 82 countries in Europe, North and Latin America, Africa and the Middle East, Asia, the Caribbean, the Antilles, Guyana and the Indian Ocean.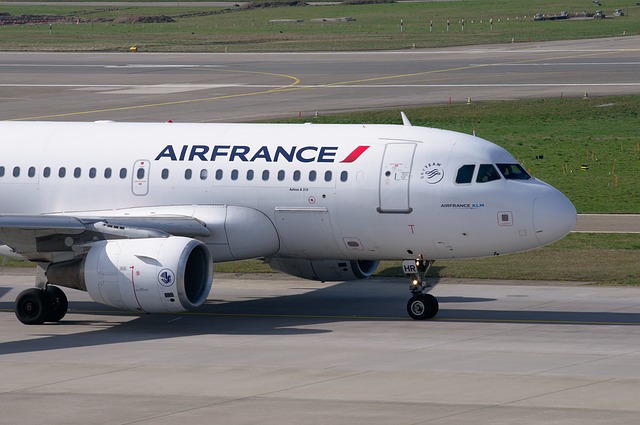 Identification codes

The reference codes of the group Air France are:
IATA code: AF
ICAO code: AFR
the main operating base is located at Paris - Charles de Gaulle airport.
Other main airports of reference are Paris - Orly, Nice Côte d'Azur, Montréal P. E. Trudeau In.
Air France is part of the SkyTeam international airline alliance together with Air Europa, Alitalia, CSA Czech Airlines, Delta, KLM, and many other airlines.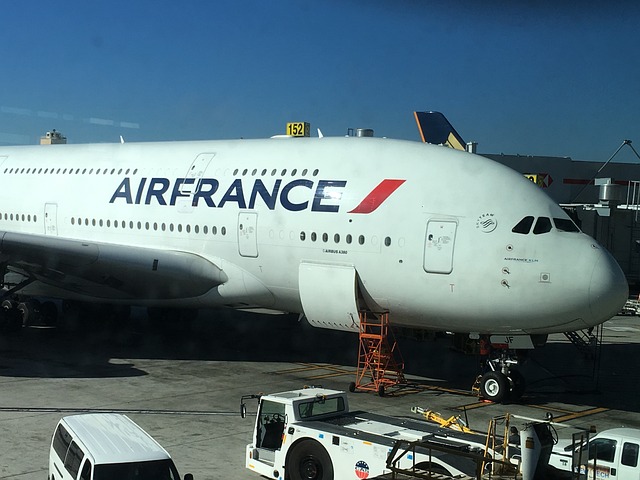 Boeing 707

In 1959 Air France was the first company to use a Boeing 707 for the passenger transport increasing a number with its flights ever increasing number of passengers. In 1976 Air France used the famous Concorde for the first time, a scheduled flight, the Franco-British supersonic airliner, employed mainly on the Paris-New York route, covering the distance in 3 hours and 20 minutes, at twice the speed of sound.
malpensa airport
Air France carries out flights, departures and arrivals from Malpensa airport in Milan from Paris Charles de Gaulle International Airport.
Check-in at the airport varies from 15 minutes to 90 minutes before take-off time depending on the chosen destination.


Regarding the baggage allowed in the cabin, on intercontinental flights to the Caribbean and Indian Ocean for Voyageur Economy class are allowed
1 standard bag that respects the following maximum dimensions: 55cm x 35cm x 25cm external pockets, wheels and handles included.
1 accessory such as handbag, laptop, camera etc..
Maximum total weight allowed standard baggage + accessory must not exceed 12 kg.
It should be noted that a garment bag is considered standard baggage.
The amount of baggage you can take in the hold for free depends on your destination and from the travel cabin. This regulation is in force on flights operated by AIR FRANCE and KLM. On code share flights they are sometimes applied the rules of the company operating the flight.
In Europe or between Europe and North Africa Tunisia Morocco and Algiers
In Voyageur / Economy class it is possible to carry 1 bag of 23 kg maximum free of charge. Flying Blue Silver, Gold or Platinum member or SkyTeam Elite/Elite Plus member are entitled to one free additional piece of baggage of a maximum of 23 kg.
In the Premium Eco class you can carry 2 pieces of luggage free of charge, each weighing a maximum of 23 kg.
Finally in the Premium Affaires 2 pieces of luggage are allowed free of charge, each weighing a maximum of 32 kg.

The Air France fleet consists of Airbus A318s, for flights within France and Europe
Airbus A319, used on medium-haul routes in France and Europe.
Airbus A320, for Europe, Africa and the Middle East,
Airbus A321, for Europe, North Africa.
Airbus A330, used for long-haul connections such as North America, Asia, Africa, the Middle East, São Paulo and Rio de Janeiro.
Airbus A340, for North America, Africa, the Caribbean and East Asia.
Airbus A380, to reach New York, Johannesburg and Tokyo
Boeing 777 to reach North America, Asia, the Caribbean, the Indian Ocean and São Paulo

The Boeing 777 is a long-haul aircraft that allows for transportation of over 300 seated passengers and its autonomy varies according to the versions and fittings from 9,695 at 17,370 kilometres.
Length 63.7 m
Wingspan 60.9 m
Height 18.5m
Maximum cruising speed 950 km/h.

The Airbus A380 is an airliner manufactured by Airbus Industries. owns
Length 73 m
Height 24.1m.
Wingspan 79.8 m
Cruising speed 1,041 km/h
Passenger capacity 525 passengers in 3 classes, 644 in 2 classes and 853 in single class.

Related topics - . international airports j.f. kennedy new york malpensa airport glossary flight attendant