Archipelago
The Dodecanese islands improperly represent an archipelago made up of fourteen major islands and about forty islets. They are located off the southwest Turkish coast and their morphology varies with different geographic features. There are islands of volcanic origin such as Pàtmos and many others fertile like the island of Léros, while Rhodes with its characteristic landscapes enjoys a remarkable variety of Flora and fauna. Tourism represents the main activity of the inhabitants, especially as regards the islands of KOS and RHODES, followed by agriculture, fishing and local handicrafts among the economic activities. In addition to already mentioned islands of the Dodecanese group, we remember: Kárpathos, Kálimnos, Astipálea, Kássos, Psérimos, Simi, Léros, Nisyros, Pátmos, Giali, Lipsi, Tilos, Kastelórizo, Alimiá, Lévitha, Arki, and other smaller islands.
Geography

Located in the Aegean Sea at the southwestern coast of Turkey, the Dodecanese occupies an area of about 2662 square kilometers, administratively it constitutes one of the regions of Greece. In the northern part it is separated from the Foúrnoi and Nicaria islands by the Nicaria Channel, while in the south-western part the Strait of Caso separates it from the island of Crete. The name of the archipelago comes from the Greek Dódékánésos, which means twelve islands. The territory in general is mountainous and poor in water. Agriculture with the cultivation of olive trees, vines, vegetables, and fruit trees, together with fishing and breeding sheep are the main activities of the inhabitants.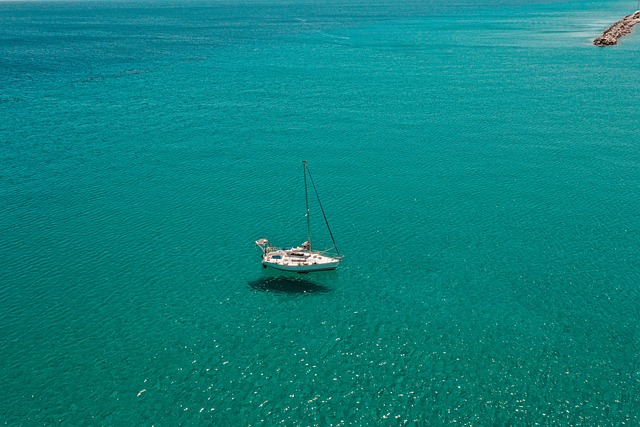 FLIGHTS

Due to their distance from mainland Greece, the plane is the most comfortable and fastest way to reach these islands. There are frequent connections from Athens Airport to Rhodes, Astypalea, Karpathos, Kassos, Kos, and Leros. In addition, from the island of Rhodes there are also flights to Crete direct to the airports of Heraklion and Hania, towards Thessaloniki and during the summer also to Mykonos and Santorini (Thira airport) in the Cyclades During the holidays, various tour operators organize direct charter flights from the main European cities to the islands with airports.
TRANSPORT
The sea connections with the mainland by ferries are slow, from the port of Piraeus to reach Rhodes it takes about 27 hours and the calls on the smaller islands can also take place at night. As far as internal transport in the archipelago is concerned, please note that the main islands are connected with daily services, while for the more further afield can only be reached on twice weekly ferries, however many times the local tourist offices offer excursions to nearby islands.
Hydrofoils leave and arrive from Rhodes from most of the islands, furthermore Kastelorizo, Karpathos and Kassos can also be reached by plane from Island of Rhodes.
During the summer period high season, temperatures reach 40° C in the shade, hotel places sold out, archaeological sites and beaches are crowded with tourists. Therefore it is recommended to visit the Dodecanese in late spring, early summer and autumn.
In winter many facilities are closed and the islands are frequented almost exclusively by its inhabitants. Another recommended period is the Easter holidays, when the temperatures are mild, hotel accommodations are reasonably priced, beaches and archaeological sites with little activity, while public transport performs the service almost regularly.

Related topics - Astipalea j.f. kennedy new york malpensa airport kos