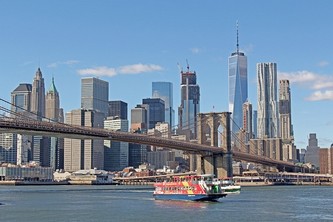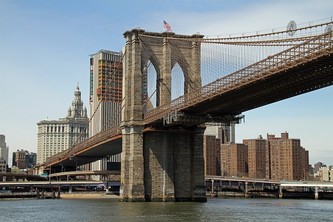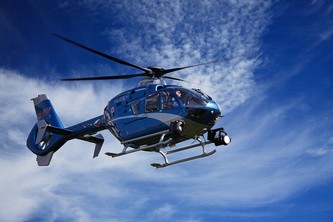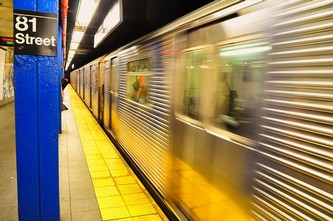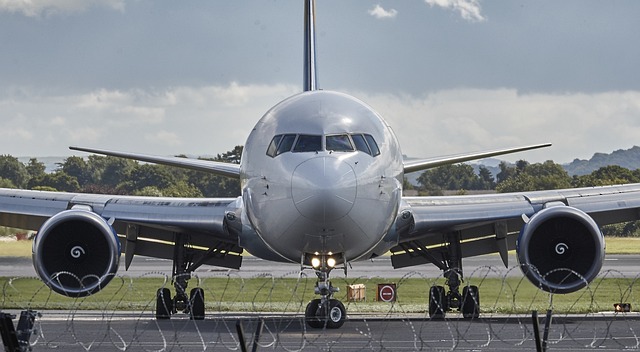 John Fitzgerald Kennedy Airport
Located in Long Island, south-east of the city of New York on John Kennedy Airport is about 19 km from the center of Manhattan. With the continuous increase of air traffic to and from New York, Terminal 3 and Terminal 5 were modified over the years Seventy accommodate Boeing 747. With the advent of civil supersonic Concorde was offered a service Transatlantic from London, operated by British Airways, and Paris, operated by Air France from 1977 to 2003, year when the Concorde was permanently withdrawn from service. John Kennedy Airport New York had more annual movements of the Concorde that any other airport in the world.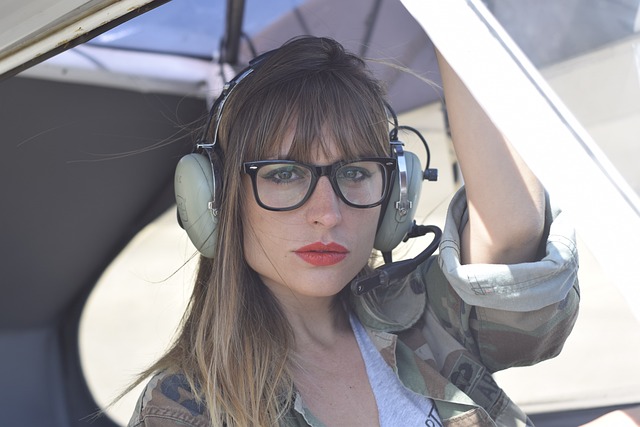 From John Kennedy Airport is available 24 hours 24 l' Airtrain, a city rail automatic, connecting terminal among themselves and with the metro Jamaica and Howard Beach at a price of $ 5, from where you can take the subway that will lead to Manhattan. Jamaica depart from the station to Manhattan line E and J, suitable for Midtown Manhattan, while Howard Beach station from the line A, suitable for Brooklyn and Lower Manhattan.
Terminal
Terminal 1 has gate 11: 1 to 11. Terminal 2 has 7 gate with walkway for access: 20-22, 26-29 and 17, only for Delta Connection: 23A-H, 23J, 25K-N, S-25P.
Terminal 3 has 16 gates with walkway for access: 1-10, 12, 14-18 with two gate (Gate 11) and a heliport on taxiway KK. Terminal 4 has 17 gates in two hall: A2-A7, B20, B22-B31. Terminal 5 has gate 26: 1-12, 14-27. This terminal, also known as TWA Flight Center, was used the old Trans World Airlines. Since 2001 and after the acquisition of TWA by American Airlines terminal remained closed. Since September 2008 is part of the new terminal JetBlue Airways and will count as many as 26 gates. Terminal 6 is closed. It had 14 gates and was the former home of JetBlue Airways. The terminal has 12 gates 7: 1-12. Terminal 8 has 29 gates: 12 in hall B (1-8, 10, 12, 14, and 16) and 17 in hall C (31-47). Terminal 9 is under construction.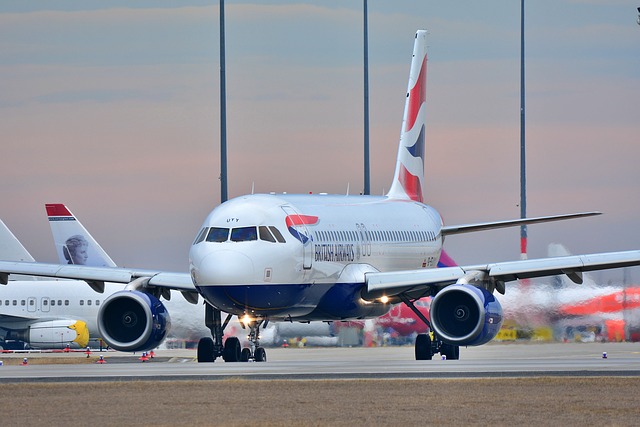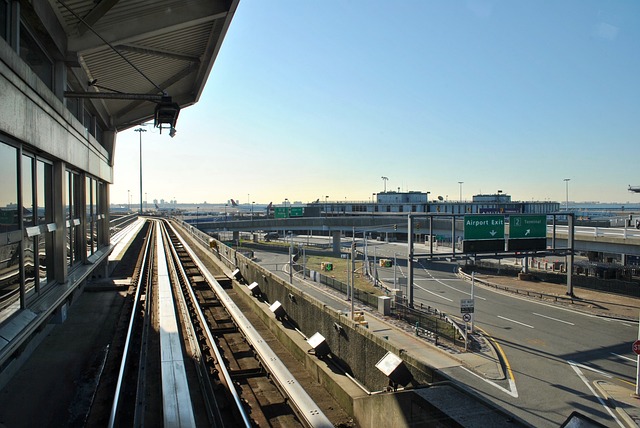 The airport is managed by the Port Authority of New York and New Jersey, which also controls the other two airports in the metropolitan area of New York: the Newark Liberty and La Guardia. The John Kennedy Airport New York is a hub for American Airlines, Delta Air Lines and JetBlue Airways in scope passengers and Evergreen International Airlines and Kalitta Air cargo within. It is the basis for Caribbean Airlines, the national airline of Trinidad and Tobago and Polar Air Cargo, cargo company US. In total, 90 airlines operate from John F. Kennedy.
New York is served by three airports: Kennedy or JFK which is in the borough of Queens, the Newark Liberty which is located in New Jersey, a state bordering on New York separated from the Hudson River, and La Guardia Airport is located in Queens this also and primarily used for internal flights and Canada. Among the major attractions to visit during the stay in New York point out, American M. of Natural History, Battery Park, Broadway, Bronx Zoo, Central Park, Chinatown, Chrysler Building, Ellis Island, Empire State Building, Federal Hall, Fifth Avenue, Ground Zero, Guggenheim Museum, Harlem, Little Italy, Madison Square Garden, Metrop. Museum of Art, Museum of Modern Art, United Nations, Brooklyn Bridge, Rockefeller Center, Statue Of Liberty, St. Patrick's Cathedral, Times Square and Wall Street.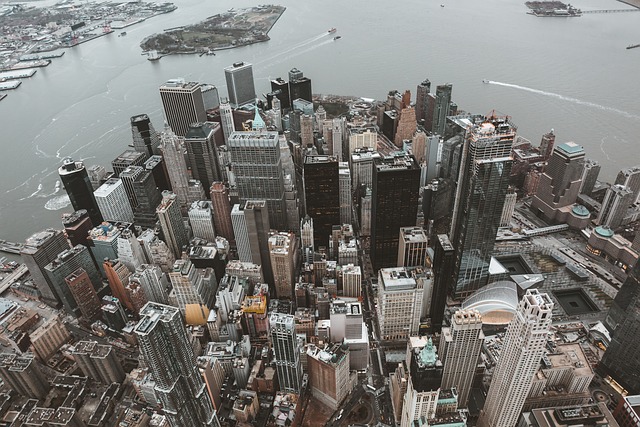 Real time flight status, arrival and departure times.
John Fitzgerald Kennedy Airport
Parking
The airport offers customers over 17,000 parking spaces, included in multi-level parking garages, surface spaces in the Central Terminal Area, a long-term parking lot and valet parking. There are also private off-site parking operators near the airport.
There are several parking areas and garages in front of each terminal. The long-term parking area is 6.5 km from the terminal, along Lefferts Boulevard. We have to consider that it takes about 30 minutes to go from long-term parking to the terminals.

United States Ground Transportation John Kennedy Airport, New York ,
Van Wyck Expressway twists through the terminal nucleus and turns into the JFK Expressway. This four-lane expressway allows for more convenient access to the airport for Long Island users via the westbound Belt Parkway. Because it lies almost entirely within Kennedy Airport, the JFK Expressway was constructed, and is maintained by the Port Authority. The JFK Expressway was built as part of an ongoing, multi-billion overhaul of Kennedy Airport that began in the late 1980s. It was designed to relieve up to 30 percent of the traffic volume from the Van Wyck Expressway.

John Kennedy Airport is easily accessible by car and is located in southern Queens on the Van Wyck Expressway (I-678), which can be accessed from the Belt Parkway, the Grand Central Parkway and Queens Boulevard. A ring road connects the airport terminals to the Belt Parkway and the Van Wyck Expressway. The airport offers customers over 17,000 parking spaces, included in multi-level parking garages, surface spaces in the Central Terminal Area, a long-term parking lot and valet parking. There are also private off-site parking operators near the airport.
Several city bus lines link JFK to the New York City Subway and Long Island Rail Road, including the Q3, Q6, Q7, Q10 (Local/Limited), and B15, with free transfers provided for subway connections. The buses are handicapped accessible. There are also many private bus lines operating express buses to Manhattan, the Hudson Valley, and Long Island.
The Howard Beach-JFK Airport subway station in Howard Beach. JFK is connected to New York's subway and commuter rail system by AirTrain JFK. AirTrain stops at all terminals, parking lots, hotel shuttle areas.
New York City's yellow cabs, licensed by the New York City Taxi & Limousine Commission, offer a flat rate service of $52 from JFK airport to Manhattan, excluding tips and tolls.
Rental Cars.
In the Arrivals Hall there are counters for car rental companies Avis, Budget, Dollar, Enterprise, Hertz and National. You can pre-book a rental car through the services provided by EasyTerra. In a single quote they compare the rates of several providers. Finding your rental is easy at JFK. On the Arrivals level of each terminal ,usually near the baggage carousel, there is either a rental car counter or courtesy telephone with instructions on contacting each of the companies listed below. As for the cars themselves, simply take AirTrain to the Federal Circle Station. Check with your rental car agency to learn about their company policy for paying tolls. Some rental car companies provide E-ZPass® transponder tags. In those cases, be sure you understand how to use the transponders and learn about any fees or charges. Fees vary among rental car companies regarding unpaid tolls, so it is important to find out the specifics in advance.
Lost & Found New York, John Kennedy Airport.
Please note that any item lost on board an aircraft, in the airline terminal or curbside with an airline tag is turned in to the appropriate airline. Please contact your airline's baggage service office for further information. For items lost at the TSA Security Check Point, contact the TSA Lost and Found at (718) 917-3999.
Passenger.
In all terminals there are kiosks from Travelers Aid, where passengers can request information on the airport and solicit assistance, for example for the plane tickets of its airline or loss of passport. The Central Travelers Aid is available in the Arrivals Hall of Terminal 6. There are also general information from offices. The staff is recognizable by their red jackets.
Passengers should consider placing additional items in checked baggage since this will ensure a more efficient screening process at TSA screening checkpoints (passengers are reminded that the air carriers request they bring only one carry-on bag and one personal item per person).
The major airlines operating flights to JFK are Delta Airlines and JetBlue, with over 10 million passengers per year each. The busiest international routes from New York John Fitzgerald Kennedy Airport are: London and Paris. The busiest domestic routes are Los Angeles and San Francisco. Nearly 100 airlines from over 50 countries operate scheduled flights from JFK. Other airlines present at John Kennedy Airport from New York I am, Uniti AeroMessico, Air Canada , Air Canada, Air France, Air Giamaica, Alitalia, American Airlines, American Eagle Airlines, Atlantic SE Airlines, British Airways Chautauqua Airlines Comair Continental Airlines, Delta Air Lines, Frontier Airlines, Freedom Airlines, KLM, Korean Air, Lufthansa, Midwest Airlines, Northwest Airlines, Omni Air International, Pinnacle Airlines, Republic Airlines , Ryan International, SkyWest Airlines, Shuttle America , Spirit Airlines , United Airlines, US Airways e World Airways .