Arrivals
Located in the southern part of the city Amsterdam Schiphol airport is located in the municipality of Haarlemmermeer It is one of the most important European airports for passenger traffic, ranking fifth on the continent behind those of London-Heathrow, Paris-Roissy, Frankfurt and Madrid. In particular the Amsterdam Airport it is the lowest civil airport in the world being just 5 meters below sea level, the airport for flight arrivals and departures is made up of a single large building divided into three large rooms departures communicating with each other, the control tower, 101 m high, was inaugurated in 1991, within the airport structure there are vast commercial areas frequented and open to the public.
Terminal

The Dutch airport has 5 main runways for arrivals and departures, plus one used mainly for non-scheduled flights. Amsterdam Airport has only one terminal and the areas dedicated to flight arrivals and departures are divided into three areas, Arrivals 1, 2, 3 and Departures 1, 2, 3. on the ground floor there is the arrivals area, on the first floor there is a departure area with check-in desks and gate access areas. The train station is located under the main building, The train is the most convenient way to directly reach Amsterdam Central Station, connections to The Hague, Rotterdam, Utrecht, Leiden and Delft are also frequent.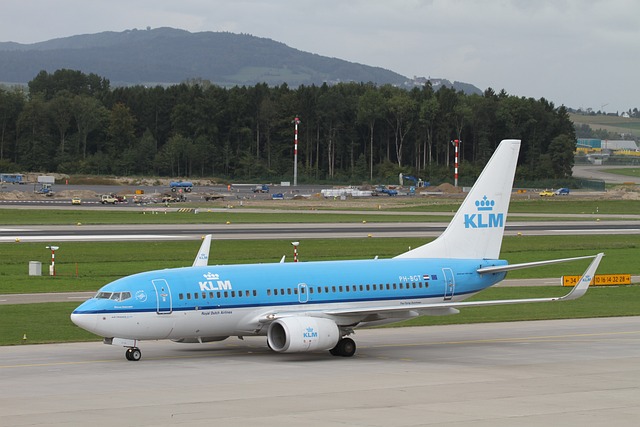 TGV

The station of Amsterdam Schiphol Airport connects Paris, Brussels and the Dutch capital with the TGV operated by Thalys. The Amsterdam airport Schiphol presents itself as a modern and well-organised airport, full of environments for shopping and relaxation. There are many restaurants within the structure and they are different for each one type of need. By bus it is possible to reach the airport via the public bus line number 370 Interliner, the stops are located in strategic points of the city such as Leidseplein and Museumplein, the journey time takes approximately 30 minutes.
Attractions
Located in Ranstad Holland, Amsterdam is the capital and largest urban centre of the Netherlands.
As far as tourism is concerned Amsterdam we remember that the city it has one of the largest Renaissance centers in the whole Europe. Once you arrive at Amsterdam airport it will be possible to visit the city center and the numerous buildings that date back to the period between the 16th and 17th centuries, also known as the Golden Age, are now considered historical monuments and are placed around a series of semicircular canals that surround the old man port today separated from the rest of the sea open. On a tourist level, the city is famous for hosting the state museum Rijksmuseum, the Van Gogh museum, the Concertgebouw, the Rembrandt House Museum, Anne Frank's house. Amsterdam is also famous for its red light district, De Wallen, and its numerous cafes shops authorized to sell the cannabis and marijuana derivatives.

Flights
From Rome's Fiumicino Leonardo da Vinci airport several scheduled flights depart throughout the day for the city of Amsterdam, operated by the airlines Alitalia and KLM.

Monuments
Between places of interest and the monuments to visit in Amsterdam are highlighted, the Royal Palace, a large baroque building erected starting in 1648 by Jacob van Campen as the Town Hall of the city, then transformed into a royal residence. The New Church, 15th century Nieuwe Kerk, the baroque South Church, 17th-century Zuiderkerk, Dam Square, the historic square built on the first Amstel Dam, the quintessential center of the city where the main monuments also stand, the Old Church, the oldest parish church in Amsterdam, from the 14th century called Oude Kerk, Westerkerk the West Church, a large baroque construction erected by de Keyser in 1620 and finally the Beguinage built in the 15th-18th century.
Dam Square
is located in the Nieuwe Zijde, the new area, built around 1270, once the square of market, hosts one of the main monuments of the city, the Royal Palace as well as other monuments and buildings of interest, such as the Nationaal Monument, the Nieuwe Kerk and the famous Madame Tussauds Scenerama wax museum. Dam Square is located in the north-central part of Amsterdam, between Damrak, Rokin and Kalverstraat streets the famous shopping street is about 750 meters away from the Central Station, the square is almost rectangular in shape and extends for approximately 100 meters from north to south and 200 meters from east to west.
The Royal Palace
was built starting in 1648 to a design by Jacob van Campen, it was built to house the town hall and was later transformed into a royal residence starting from 1808. It has a rectangular plan and presents a rigorous succession of openings on each façade, so as to give the building a severe and imposing character, the central axis of the main facade is underlined by a forepart surmounted by a pediment.
Oude Kerk
Consecrated in 1306 by the bishop of Utrecht, the Oude Kerk is the oldest parish church in Amsterdam. its Renaissance atmosphere has barely been touched and is the obvious starting point of any historical walk in Amsterdam. The foundations were laid on an artificial mound, considered the most solid ground in the settlement in this swampy province, the church is located in the heart of Amsterdam's red light district. The roof of the Oude Kerk is the largest medieval structural wooden vault in Europe Estonian boards date back to 1390 and boast some of the best acoustics in Europe. In the church yes they perform many concerts, including those of the BBC Singers and the Academy of St Martin in the Fields.

The Westerkerk
is located in the Jordaan district, on the banks of the Prinsengracht canal, is a Protestant church in Amsterdam, built between 1620 and 1631 to a design by Hendrick de Keyser, It represents the tallest bell tower in the city and reaches 85 meters, the crown that adorns the top reproduces the imperial crown of Maximilian I, the bell of the tower are the work of the Hemony brothers, while the church organ is decorated with panels painted by Gerard de Lairesse.

Beguinage
is the name of a complex made up of 164 houses, built between the 15th and 18th centuries, located in the western part of Amsterdam city centre. The place, founded in 1346, was inhabited by a brotherhood of Beguines who dedicated their lives to caring for the sick and elderly coming from the surroundings of the Dutch capital. It is currently inhabited by elderly ladies with little financial resources and by students, attracted by the favorable ones rental conditions.

Transport
Public transport in the city of Amsterdam are managed by Gemeentelijk Vervoer Bedrijf with the acronym GVB. Overall they are present three subway lines, partially above ground, without level crossings, a light rail line to the nearby city of Amstelveen, partially on the subway site and partially on an independent route, but with some level crossings, 16 tram lines, various bus lines, urban and regional, and vaporetto lines that run along the city canals. The railways are managed by NS Nederlandse Spoorwegen, in Amsterdam there are 10 stations railways with national and international rail connections, including a shuttle service to Schiphol international airport, connections are also made to Leiden, for The Hague, for Delft, for Rotterdam and for Utrecht.

Nightlife
Amsterdam It has an intense nightlife, with numerous public places. like Escape, Sinners in Heaven, Air, dIEP, Rain, Club More, Jimmy Woo, the Hotel Arena, the PowerZone, the Club NL, the Supperclub, the Melkweg, the Korsakoff, the Voltt and Paradise. There are also Canal Buses called Pizza Cruise and Jazz Cruise for a fee, in practice they are tours along the Amstel.

De Wallen
it is the largest and best known red light district and a major attraction tourist attractions in Amsterdam, as well as one of the most famous red light districts in Europe and the world. De Wallen, together with the Singelgebied and Ruysdaelkade areas, forms the Rosse Buurt, the red light area of Amsterdam. It is located in the heart of the old part of the city and includes several blocks south of the church of Oude Kerk and is crossed by numerous canals. De Wallen is a network of alleys containing just under three hundred rooms, rented by prostitutes, who offer their services behind a wall or a glass door, illuminated by the typical red lights, in the area there are also numerous sex shops, erotic theatres, peep shows and a sex museum and one for cannabis, as well as cafes selling marijuana. The neighborhood of approx 6500 square meters is limited to the north by Niezel, the sea to the east, the Sint Jansstraat to the south and Warmoesstraat to the west. Prostitution takes place in this area, in the following streets: Barndesteeg, Bethlehemsteeg, Bloedstraat, Boomsteeg, Dollebegijnensteeg, Enge Kerksteeg, Goldbergersteeg, Gordijnensteeg, Molensteeg, Monnikenstraat, Oudekerksplein, Oudekennissteeg, Oudezijds Achterburgwal, Oudezijds Voorburgwal, Sint Annendwarsstraat, Sint Annenstraat, Stoofsteeg and Trompettersteeg. Prostitution is legal in the Netherlands, but you can't practice it on the streets, they can practice it only citizens of the European community in this area and no permits are granted of work to non-Europeans. The red light district has existed since the 14th century, the name Wallen refers to the maintenance of the medieval dike in the historic center of Amsterdam, you must be an adult to enter.

Argomenti correlati - Related topics - . j.f. kennedy new york malpensa airport Fiumicino Airport