Charles de Gaulle Airport.
Paris Roissy
Located about twenty-five kilometers northeast of Paris is the Aéroport Charles de Gaulle Roissy it represents the first French airport in terms of importance and number of passengers in transit. It covers an area of 3,200 hectares included in the departments of Roissy, Tremblay and Mauregard, Le Mesnil-Amelot and Mitry-Mory, the Charles de Gaulle Airport in Paris Roissy is a project for the future with the possibility of expanding thanks to large expanse of land acquired.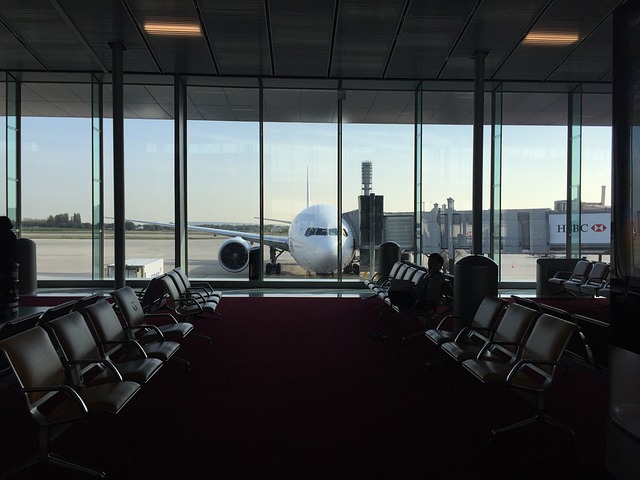 By car to reach the Charles de Gaulle Airport take the A1 motorway in a north-easterly direction, finally take exit 6 labeled "Paris-Charles de Gaulle Airport". By bus you can reach the Aéroport Charles de Gaulle with departures every 15 minutes from the Opera Square in Paris intersection of Via Scribe and Via Auber, towards the airport. The journey time is approximately 45 minutes to one hour.
On the train, Charles de Gaulle Airport Paris has an excellent rail link with Paris, the rest of France and other European capitals, through i high-speed TGV and regional trains of the RER the Regional Express Network. . The train station can be found in terminal 2. The arrival times of the trains are shown on the information tables in the baggage area.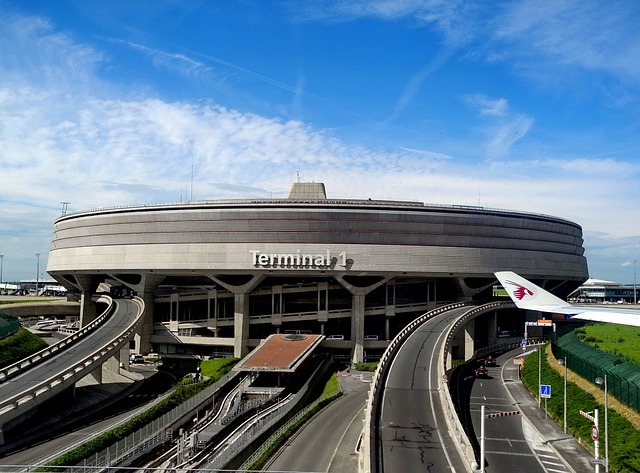 Terminal

The Aéroport Charles de Gaulle it comprises three terminals connected by a free shuttle bus. Terminal 1 is used for international flights, Terminal 2 consists of six different buildings numbered 2A to 2F and is used for flights within Europe. Terminal 3 (formerly called T9) is used for charter flights and budget airlines.
In the structure of the Charles de Gaulle airport there are also shops, restaurants, bars and cafés as well as duty free shops, an exchange office, Banks, post offices, pharmacies, travel agencies and train and bus ticket offices
Hotels
Internationally the identification codes of the Aéroport Charles de Gaulle are:
IATA: CDG
ICAO: LFPG
As for the Hotels nearby, inside Terminal 2 there is the Sheraton Charles de Gaulle Hotel, nearby the Kyriad Prestige, the Ibis Hotel, the Novotel, Sofitel and Hilton, other much cheaper alternatives can always be found in the immediate vicinity of the airport.
The city of Paris is very popular with tourists, generally the most visited attractions are the Eiffel Tower, the Louvre Museum, the residence of Versailles, the Orsay Museum, the Arc de Triomphe, Center Pompidou, Mont Saint-Michel, the Castle of Chambord, the Sainte-Chapelle. other interesting Monuments for the tourist. Due to the presence of a large variety of monuments of considerable interest currently the country is considered a leader in international tourism.
As far as international tourism is concerned, France is the most visited country in the world for the amount of foreign visitors, especially the capital Paris, in every season invaded by tourists for the attractions of the monuments and its exceptional charm. While the most visited monument is the Eiffel Tower which has now become the characteristic symbol. In each period during the year many Tour Operators offer organized trips with arrival at Charles de Gaulle Airport, with rates that include transfer to the airport, flight, accommodation in hotels, entrance tickets and local assistance. If you prefer to go individually to the city of Paris to be free in your choices and comfortable in the itineraries we advise you to search for airline tickets and low cost flights directly on the airlines' websites, avoiding intermediaries in order to pay the lowest price. Rates are usually particularly advantageous for the tourist and the savings are considerable.
Address
Charles de Gaulle Paris Roissy Airport
P.O. Box 20101
95711, Roissy
France


Related topics - john kennedy airport malpensa airport

CHARLES DE GAULLE AIRPORT