Disney World
Capital of Orange County, Florida, Orlando is famous throughout the world for Walt Disney World and Universal Orlando amusement parks which include a multitude of independent attractions and smaller theme parks as well as hotels and restaurants galore.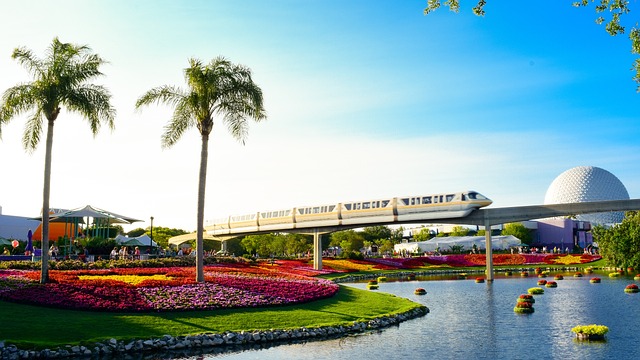 Climate
The climate in Orlando has warm and humid subtropical characteristics conditioned by two main seasons each year, one hot and rainy from April to October, coinciding with the Atlantic hurricane season, the other it remains cool from November to March, has more moderate temperatures and less rain.



Orlando International Airport is located approximately seven miles southeast of downtown Orlando, Florida. in Orange City. Orlando Sanford International Airport is the city's second airport, ed is located at the city of Sanford. Orlando Executive Airport is used for charter flights and some private civilian flights.

Hotels
In my personal opinion, I recommend making reservations through the specialized website Booking. in order to be able to compare the prices of flights and hotels based on personal needs and conveniences offered by accommodation facilities, moreover, always on the site it is possible to compare the opinions of people who have previously made use of the stay.

Car rental.
Although there are trains, buses and taxis in Orlando, in our opinion the international airport is more convenient rent a car to move around in comfort, also because the the streets are all wide and easy to navigate, with all the main attractions well signposted. At this point the car has become a convenient and fast means of travel, a good that is now the alternative it cannot replace its advantages. During holidays and stays it is essential to enjoy with peace of mind and independence the visit of tourist places and appreciate the wonders without being conditioned by schedules and programs. It allows you to admire what really interests you, committing your time to the sign of the freedom of move from one place to another by organizing itineraries and excursions as desired.

Attractions
Walt Disney World Resort is the first tourist attraction located outside the city limits of Orlando and is the first tourist attraction.
Universal Orlando Resort Universal Studios Florida is another theme park with the entertainment industry, especially movies and television.
SeaWorld Orlando, is an adventure park that displays numerous zoological and marine animal images along the way, is a classic amusement park complete with roller coaster and water park.
Gatorland, home to thousands of crocodiles and alligators.
Wekiwa Springs State Park, an area made up of 28.3 km² of wild Florida.
Sun Trust Center, the tallest building in Orlando with a height of 134 m., built in 1988.