Population
Located along the River Thames, London has a population of around 8 million, but the neighboring metropolitan areas include 14 million people, this figure reflects a lot carefully the greatness and importance of London. The English capital is historically one of the best cities of the world, but it is also the capital of politics, culture, fashion and finance.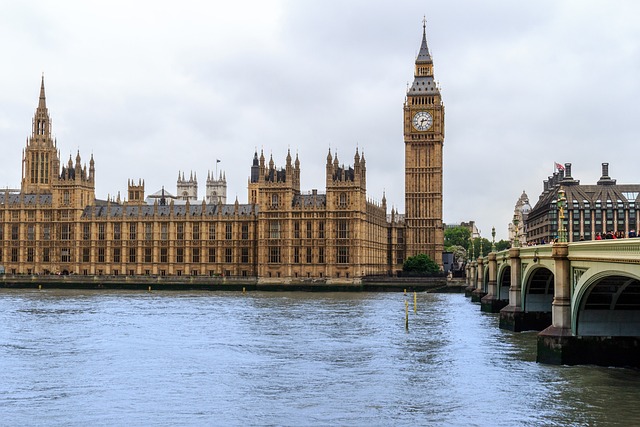 Foundation
It was founded before the Roman era and saw its expansion and construction amidst the fire of London of 1666 and the Second World War. Historic sites thousands of years old sit side by side with vibrant centres financial and cultural.


Airports.
The plane is the fastest and most practical way to get to London. Many airlines carry out direct flights from all the main Italian airports and also numerous low cost flights. The flight time is approximately 2 hours for cities in northern Italy and 3 from central/southern Italy. The time zone has an hour difference. Costs generally vary from around 20 to 500 euros depending on times, airline and period
London airports can be reached mostly with low-cost airlines important, whatever the airport of arrival, in a very simple way you get to the subway. Other means of transport to reach London are the car, the train thanks to the channel tunnel or by crossing the strait by sea.
Stansted Airport is London's third international airport and one of the European airports fastest growing. It hosts many of the UK airlines offering low-cost flights mainly for European and Mediterranean destinations. The airport is 64 km away north east London. Numerous low-cost flights depart from Malpensa Airport with destination city of London in Heathrow Airport, or at other Stansted airports, Gatwich , Luton.

Local transport.
To visit the city of London there are excellent bus and metro connections. Arrived in one of the London airports, Stansted, Gatwich, Luton or Heathrow, you can reach the city thanks to an efficient subway service. Regardless of the length of your trip there it is advisable to obtain the Oyster card in any underground station, which allows you to use it, with tariffs different depending on the area of residence, the metro and buses without limitations. The service of subway is open until midnight, but some stations close earlier, There is also an excellent night bus service in London.

Trains
The train Stansted Express is the fastest way to reach central London, the service operates from Stansted Airport between 6am and 11.59pm, trains depart every 15 minutes, every 30 minutes for the first and last train from Friday to Monday. The duration of the ride is 45 minutes, trains stop at Tottenham Hale station before terminating at Liverpool Street station.

Bus
By bus there easyBus offers a low-cost, high-frequency express coach service between central London and Stansted Airport. At peak times, orange mini-coaches leave every 20 minutes and around other time slots every 30 minutes. The service operates from London with departures from 3am to 10pm, from Stansted 7am to 1am next day, stopping at Hastingwood, South Woodford and Baker Streets/Gloucester Place and Victoria.
While National Express coaches, running 24 hours a day from Victoria coach station, stop at Golder's Green, Finchley Road from Underground station, St John's Wood, Marylebone, Baker Street, Marble Arch and Hyde Park Corner. The duration of the ride is one hour and 40 minutes. Coaches leave at intervals of up to one hour.

Taxi
The cost of the ride is calculated with a taximeter and shown on the display inside of the taxi, as well as supplements for evening or weekend trips. A run to the center of London costs around £100 - £120. Only use black cabs, the typical London taxis or authorized minicabs and not unlicensed taxis that you will find at airports or stations. Ask the driver or the minicab company for the fare before boarding.

Tourism.
As for tourism in London remember to visit Buckingham Palace the Royal Palace on occasion of the summer opening, this year from 25 July to 3 October, the Palace of Westminster with the famous Big Ben, the London Eye, the great Ferris wheel, which stands out in the skies of the capital, is not only an attraction but an icon of city, Tower of London, declared a Unesco World Heritage Site, is one of the oldest and most historic monuments in London, The Changing of the Guard traditional ceremony which has been renewed since 1660 , The various museums in London which hold treasures of priceless value, Tower Bridge the famous drawbridge of London, Windsor Castle the favorite royal residence of Her Majesty Queen Elizabeth, the largest inhabited castle in the world, Greenwich declared a "World Heritage Site" by Unesco: history, museums, the astronomical observatory, the Prime Meridian, Camden Town one of the most transgressive districts of London among shops alternatives and the famous Camden Market.

Low cost flights
To the city of London the main companies offering scheduled flights are British Airways and Alitalia while the main low cost operators are Ryanair and EasyJet but other interesting offers are offered by other operators such as ITA Arways and EasyJet. Every day numerous flights departing from Fiumicino Airport and Malpensa Airport ensure an effective connection between Italy and London airports, both with low cost flights, offered at very low fares, than with scheduled flights.
Overall, there are five main London airports, Heathrow, Gatwick, Stansted, Luton and London City and all of them, with the exception of London City which is the smallest, are located tens of kilometers away from the city, therefore when organizing the trip it is advisable find out how you can get to central London from the airport, or how you can get between one airport and another if you have to catch a coincidence.

Hotels
For stays and hotel reservations in London, we recommend using the specialized site Booking, in order to compare prices and personal comfort for the holidays.

Last minute trips
Offers of complete tourist packages are also organized by Tour Operators and Travel Agencies with arrivals at other London airports, Stansted, Luton and London City.

Stansted Airport
For air traffic it is the third airport of the London capital. Thanks to low-cost airlines Ryanair and easyJet, Stansted Airport is Europe's fastest growing airport. There are 29 airlines that connect London Stansted with 162 destinations in 34 countries around the world. Numerous services are present within the single airport terminal: restaurants, bars and cafes, relaxation areas, entertainment and shopping. The distance from Stansted to central London is about 35 miles (56 km) in the north-east. Connections from Stansted to central London are available by train, bus and car. The services at the airport are very efficient but the enormous flow of travelers is often the cause of long queues, both at check-in entrances, at security checks and at passport control exits. The Stansted Express train connects Stansted Airport with Liverpool Street Station in approximately 45 minutes. National Express East Anglia trains reach Stratford, east London, via the Lea Valley. Trains, like the subways, do not travel at night, therefore it is advisable to check the timetable of the first and last train. Train tickets can be purchased at the National Express online ticket office Furthermore, the connections between Stansted Airport and central London are also ensured by the coaches of two different companies, Terravision guarantees frequent coach connections between Stansted Airport and Liverpool Street, and between Stansted Airport and Victoria Station . The journey in optimal conditions takes 55 minutes from Stansted to Liverpool Street and 75 minutes from Stansted to London Victoria. To avoid queues at the airport and maintain priority over other passengers, we recommend purchasing the ticket directly at the online ticket office. While the National Express covers the route from Stansted Airport and central London with intermediate stops as well as Victoria Coach Station and Liverpool Street. To avoid queues at the airport, we recommend buying the ticket directly at online ticket office.

Luton Airport
it is located 56km north of central London. Luton Airport is home to some of Europe's major low cost airlines such as easyJet, Ryanair, SkyEurope and Wizz Air, as well as many other major scheduled and charter carriers. Connections from Luton to central London are available by train, bus and car. By rail Luton Airport is connected to King's Cross/St Pancras International station by East Midlands Train and First Capital Connect. Trains don't run at night. The main companies that make bus transfers from Luton Airport to central London, Victoria Station, with various intermediate stops, are Terravision, in collaboration with Green Line, and National Express: to avoid queues at the airport and ensure priority over the others passengers are advised to purchase the ticket directly at the online ticket office

London City Airport
it is served by 10 airlines and reaches 32 destinations across the UK and Europe and, through major European hubs, connections with the rest of the world, is located just 10 km west of central London, near the Docklands. The only direct flight between Italy and London City Airport is offered by Air One from Milan Linate. Connections between London City Airport and central London are ensured by the DLR light rail, Docklands Light Railway, which connects London City Airport station with Bank station in about twenty minutes. it is without a doubt the most comfortable transfer between London City Airport and central London. Outside the airport it is possible to take one of the typical London taxis, black cabs, which are very expensive, or you can book a minicab. Through this page you can book the London Taxi service with minicab, even with Italian drivers, 24 hours a day, 7 days a week. The drivers are all professionals enrolled in the TFL, Transport of London register. With the London City Taxi service, a driver, also in Italian, will be waiting for you at the Arrivals exit of London City airport with a sign bearing your name, ready to take you to your destination without change trains, buses and subways.


Related topics - john kennedy airport malpensa airport