Terminal
The development of the airport of Bergamo Orio al Serio is due to the considerable increase in these recent years of flights low cost departing and arriving. He is currently the fourth largest airport in the number of Italian passengers transit after the Fiumicino, Malpensa and Linate, has only one terminal. Its growth in the field of civil aviation passenger transport is due in particular to the operation of the arrival of Ryanair flights with its formulas economic at low cost.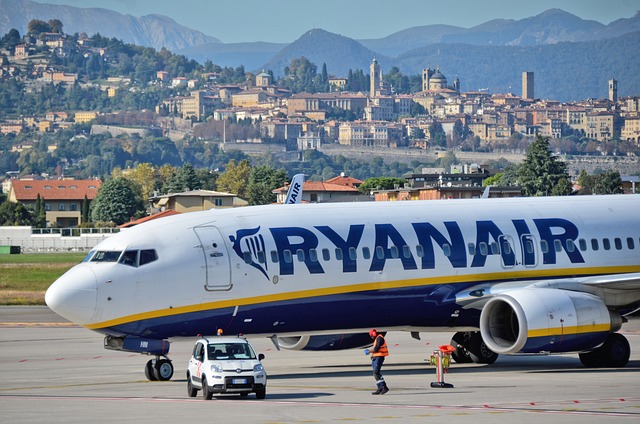 Centrally located in the Lombardy region Orio al Serio Airport is about 5 km from Bergamo city center, 45 and 39 from Lecco to Milan, is situated at an altitude of 237 meters above sea level and its coordinates geographical are 45°40'01" N 09°42'26" E.
The international routes more traffic to the interior of the European Union are London in United Kingdom Charleroi in Belgium, Madrid, Girona, Spain, Berlin, Germany, Beauvais, France, Bucharest in Romania, Skavsta in Sweden, the Netherlands Eindhoven and Valencia in Spain.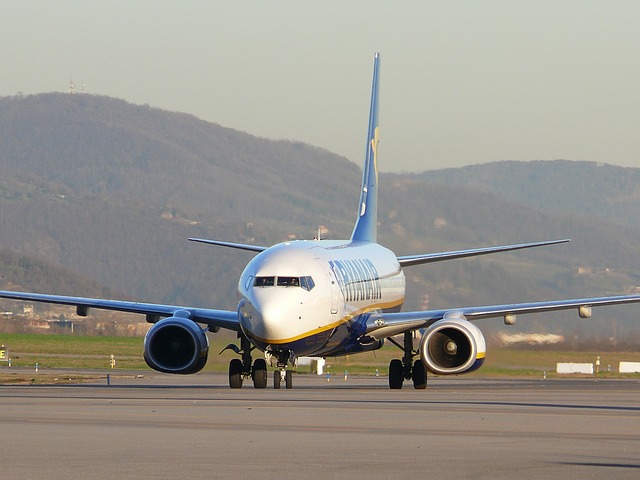 Airport

The National Agency for Civil Aviation in 2011 the airport was dedicated to the artist Michelangelo Merisi, calling the airport Caravaggio International Airport Bergamo Orio al Serio.
The tracks used by aircraft for takeoff and 'land from' Orio al Serio are 2, orientation 10/28 - length 2937 m x 45 m and 12/30 with length 778 m x 18 m.
Flight low cost
At the airport of Bergamo Orio al Serio are organized by several tour operators flights ITC packages at for the tourist package holidays, about discounts and special offers are made on the costs of car parks at airports or in the immediate vicinity, with free shuttle bus to the airport.
At the inside of the Orio al Serio are for passengers about 39 check-in desks and 8 desks convening groups with 14 boats available for the type of intercontinental air traffic, international National.
The Orio al Serio Airport is connected to the nearest shopping mall by a pedestrian underpass. within Clothing stores are located, Personal goods, Electronics, Services, Household goods, shoes, Food and Dining, Leisure, and a hypermarket. The car has about 6000 parking spaces for parking of vehicles. The opening hours are Monday to Friday from 09.00 to 22.00 with a lunch break, and Saturdays from 08.30 to 21.00 pm. They are also provided for special openings during the holidays.
Among the airlines to low cost flights that use mostly the Orio al Serio Airport of Bergamo, remember the Irish Ryanair, Wizz Air Hungary Poland, EasyJet and the British Jet2.com .
The marks of the aircraft are
code IATA: BGY
code ICAO: LIME
address:
Orio al Serio Airport, SACBO Via Aeroporto 13, 24050 Orio Al Serio - Italy
On the inside of the terminal is based the weather station, operated from ENAV, reference for the Italian Air Force Meteorological Service and the World Meteorological Organization.
The air transport ITC "Inclusive Tour Charter" during their travel and vacation time programming is not subject to systematic as for scheduled flights, generally organizes by means of a charter contract between the tour operator and airline.
Please note finally that for boarding the plane departing from Orio al Serio Airport, in addition to the ticket and boarding card constitute the ticket must also have an identity, therefore it must be remembered documents to verify that their ID card or passport has not expired and are valid for foreign travel, the type of identification document required depends on the destination country.

Related topics - john kennedy airport malpensa airport news orio al serio airport