Located in the south-eastern area of Milan, Linate Airport is about seven kilometers from the city center, it is easily accessible especially by public transport via the M4 blue line metro, with interchange from Piazza San Babila. Dedicated to the engineer Enrico Forlanini, inventor of the hydroplane, the Linate Airport was designed in 1933 in an area of 3,000,000 square meters, belonging to the municipality of Linate al Lambro. By car from the center of Milan Linate airport it can be reached along Corso di Porta Vittoria, Corso XXII Marzo, viale Corsica and finally viale Enrico Forlanini, or for other locations it is better to go along the West and East Ring Roads which in any case have exit junctions in Viale Forlanini to get to the terminal.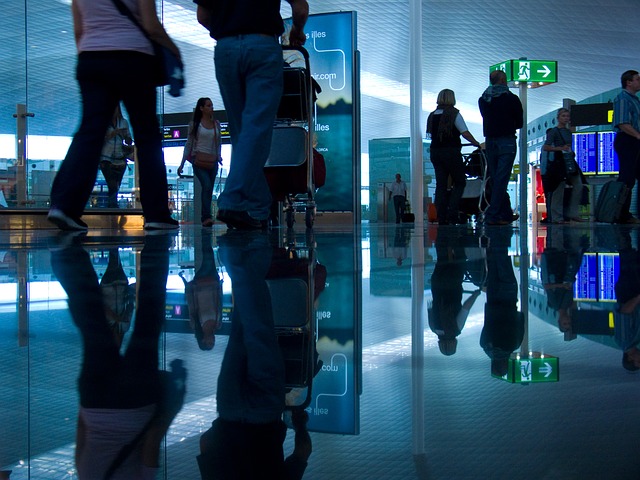 From other cities you arrive at Linate Airport via the A1 Milan - Bologna motorway, the A4 Turin - Venice motorway, the A7 Milano - Genova, or from Varese with the A8 Milano Laghi. Mainly used for domestic and European domestic flights Linate Airport it is the third Italian airport in order of importance for the number of passengers in transit at the terminal after those of Rome Fiumicino and Malpensa.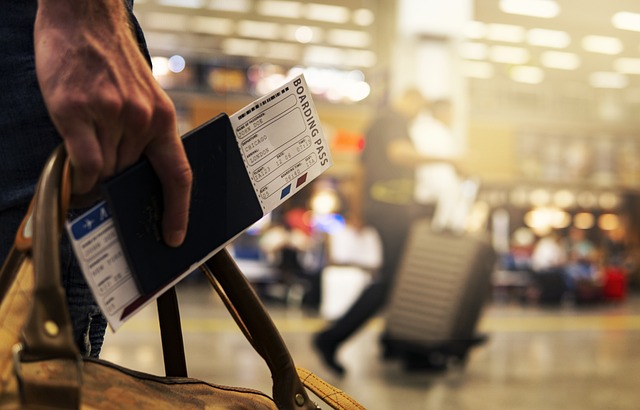 SERVICES

Inside the Linate Airport are present in addition to the desks dedicated to check-in, on the ground floor arrivals luggage storage and cloakroom, exchange office, Banca Popolare di Milano and Deutsche Bank both banks with ATMs, post office, pharmacy in the public area, travel agencies and train and bus ticket offices - Airport 2000 and Starfly bus lines, on the first floor there is a VAT refund office and a chapel for Holy Masses in the area check-in area, an emergency room located outside the airport. There are also shops, restaurants, bars and cafés as well as a duty free shop.
LUGGAGE
Internationally the identification codes of the Linate Airport are: IATA: LIN ICAO: LIML.
As for the Hotels nearby, the Air Hotel is located directly next to the airport, alternatives close to the airport are the Montini Hotel located 3 km away, the Albergo Country Borromeo and the Holiday Inn Milano Linate at 5 kilometres.
Those arriving at the Milanese airport will have the opportunity to visit, free time permitting, i historical places such as the Castello Sforzesco, Villa Reale, Cemetery Monumental, Cathedral, Palazzo Marino, Palazzo Brera, Palazzo Reale, Galleria V. Emanuele, Arco della Pace and other interesting Monuments for the tourist.
During some different periods of the year Tour Operators offer organized tours in occasion of trade fairs and fashion shows with arrival at Linate airport, as a rule the tourist package includes the transfer to the airport, the flight, accommodation in hotels, entrance tickets and local assistance. If you prefer to travel individually to Milan, we advise you to search for airline tickets and low cost flights directly on the airlines' websites, avoiding intermediaries in order to pay the lowest price. Rates are usually particularly advantageous for the tourist and the savings are considerable.
Based on precise instructions from ENAC, for the transport of hand luggage, the sum of the dimensions of the suitcase cannot exceed 115 cm. It is recalled that at Linate airport each passenger can strictly carry only one on board hand luggage whose maximum permissible weight and dimensions vary according to the provisions of the individual airlines.
It is also allowed to bring additional items into the cabin, such as, handbag, photographic device, umbrella or walking stick, overcoat or blanket, crutches or folding wheelchair, portable crib and baby food, books or magazines to read on the go, items purchased at the airport, liquids contained in containers each having a maximum capacity of 100 milliliters and the containers in question must then be inserted into a transparent and resealable plastic bag, of capacity not exceeding 1 liter, for example dimensions equal to cm. 18 X 20.
For more information on baggage for air transport contact the airline you are traveling with, for more information on the deposit:
lost luggage tel. 02 70124451
deposit Baggage tel. 02 716659,
on the ground floor, at arrivals in the public area, there is the luggage deposit, to find out the rates applied it is advisable to inquire in advance.
The Lost & Found service is also carried out at Linate Airport for passenger luggage, therefore it is necessary to contact the Customer Relations Office of the chosen airline.

Related topics - john kennedy airport malpensa airport